About us
Review My Room – We get you reviews, you get reservations!
The internet has turned the hospitality industry on its' head. Hotels used to rely on walk-ins and rest stop coupons. Now guests book accommodation online and use review sites in their decision making. Booking websites and online review sites make hotel owners more dependant on the digital space for survival. Review My Room understands these dynamics and strive to help hotel owners understand and navigate the space to increase occupancy and profits.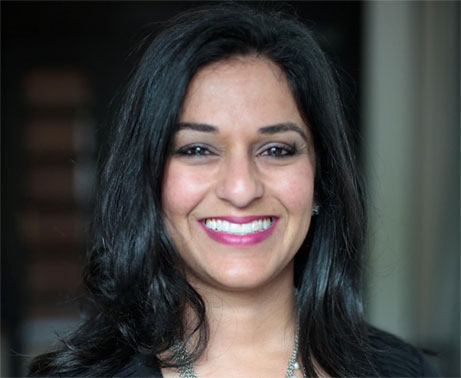 Our founder
Review My Room was developed through the eye of a hotel owner.  Nadia Alarakhia, founder of Review My Room grew up in the hospitality industry. Her parents and several family members have owned and operated hotels for almost 40 years. Watching her parents run a hotel with minimal staff while raising two small children, Nadia saw how much hard work is required to run a successful hotel.
Coming from a younger generation that grew up with the internet, she looked to develop a tool to help other hotel owners, like her parents, navigate the online space and succeed. Seeing the hard work of her parents threatened by online reviews and their negative impact on revenue and bookings, inspired her to create Review My Room.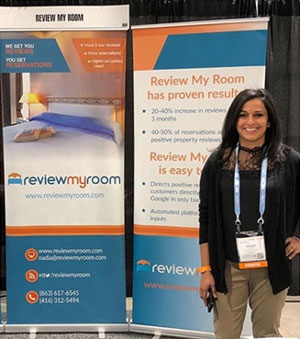 The digital revolution has disrupted in the hospitality industry. Nadia understands first hand what factors create success in hotels. The most important is reputation management. The bookings of any future guests are highly dependent on a hotel's online reputation. Review My Room is an automated tool that makes it easy to manage your hotel review responses, online reputation and improve your ranking leaving you to focus on running and operating your hotel.
Our proprietary tool It seamlessly guides positive reviews to Tripadvisor and Google in two simple clicks.
Want to know how you can make reviews=revenue? Let's talk! Let me show you how Review My Room can start working for you today!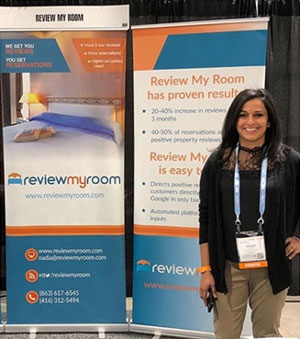 Hotel Review Management
Integrated into the top three review sites, our tool makes it simple for guests to leave a positive review while filtering out negative feedback sent to your hotel GM.

Hotel Review Responses
We monitor across industry-leading review sites including Tripadvisor, Booking.com, Google and Expedia with custom responses to all reviews within 24 hours.

Hotel Reputation Management
Take back control of your online reputation with increased positive reviews, real-time reports and human responses to negative feedback.

Hotel Reputation Management Software
Easy integration into your front desk operations with analytics that shows daily reports that help you track staff compliance, emails sent and the response from guests in real time.
Take control of your online reputation today!
More consistent 5 star reviews on public sites
20-40% increase in reviews within 3 months
At least 10% higher occupancy than competitors in the same class tier