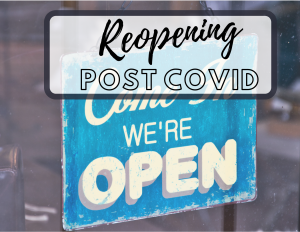 With Memorial Day on the horizon, many hotel owners are wondering what the new face of travel will look like, post COVID. With a number of states loosening lockdown restrictions, many properties will finally reopen their doors to find out in real time. One of the key areas to focus will be guest reviews and the hotel's online reputation. Guests that are seeing first-hand the changes you have made will be your greatest advocates to share with the world.  Whether it's enhanced cleaning protocols or contactless tech, online reviews will be an important key performance indicator for what the future of travel and lodging will be. Here are the top 3 trends to look for in today's new normal:
Health and Safety of the Guests
A recent poll showed that 87% of potential travelers are looking for clear messaging around increased cleaning and safety standards in hotels. As President and CEO of AHLA Chip Rogers said in a Cornell webinar, "the Coronavirus itself is not the problem, it's the fear of the Coronavirus and the fear that people have in traveling so that they don't get it." One way to ease those fears is to reassure your guests that you are doing everything necessary to ensure their safety. As mentioned in a previous blog post, communication before the visit can help a traveler prepare for what their stay will look like. Guest reviews give you the opportunity to provide updates and address any concerns regarding health and safety protocols at your property. Since events are unfolding at a rapid place, it is imperative to respond to the reviews in a timely fashion, not only to show you care, but also to keep the conversation going.
Many brands such as Wyndham, Marriott and Hilton have incorporated enhanced cleaning and disinfection of guest rooms into their reopening strategies. In addition, new state guidelines have outlined strict procedures to be put into place by businesses with a strong emphasis on consumer health and safety. Communicating the implementation of these new protocols at your property is critical to ensuring a happy guest and a positive online review once they depart.
Technological Advances
The tourism industry as a whole is looking to technology for solutions to contactless travel. Virtual check-ins, digital concierge kiosks and temperature scanners are just a few of the changes guests will begin to see among many major hotel chains. For example, in addition to enhanced cleaning and disinfection, Hilton is also implementing contactless check-in and check-out with Digital Key at more than 4,700 properties globally.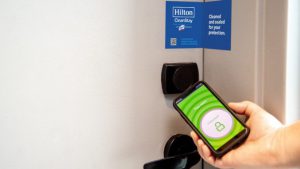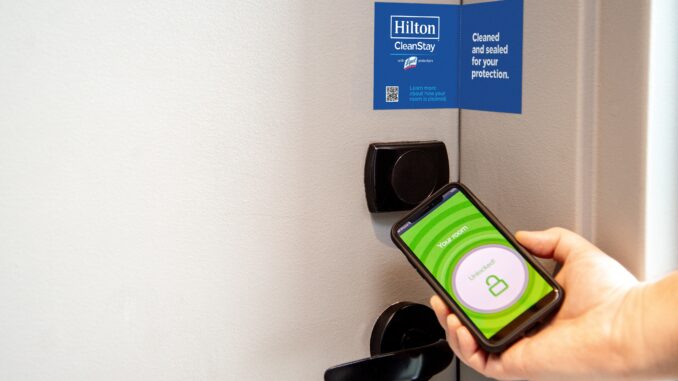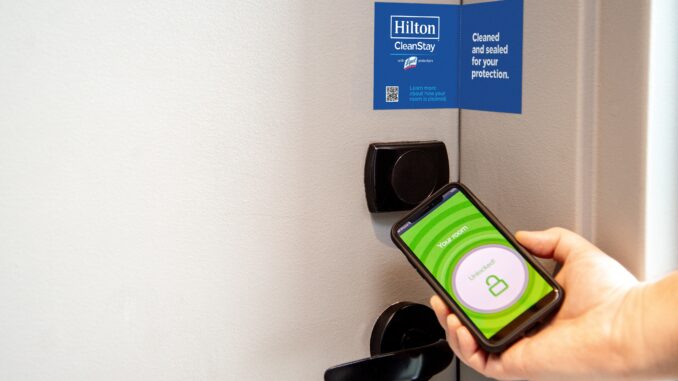 MCOMS HOTStream has introduced technology that allows the guests to access your hotel's facilities like room service or spa bookings all from their own personal device. TV remotes with antimicrobial surfaces can eliminate most viruses and bacteria, adding an extra layer of protection to a stay. Changes like these are designed to help consumers feel confident and safe but it can still feel strange to be greeted by a computer!  Take the time to reassure your guests you are moving forward and embracing the future of travel. Reviews can give a traveler the nudge they need to feel secure in making a reservation. Potential guests can read the positive reviews from previous stays and feel confident knowing you have their best interests in mind.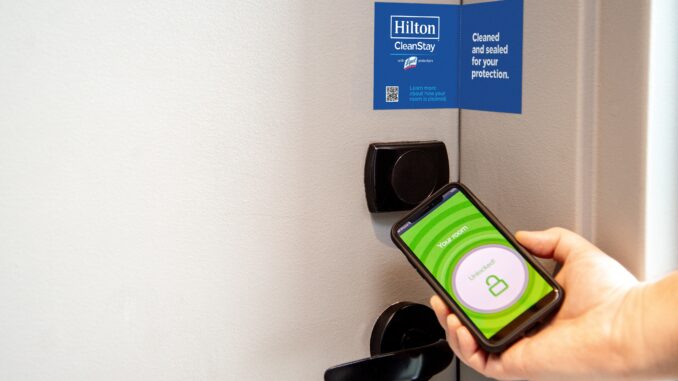 Ramping Up
Now, time for some good news. There is no doubt that people are anxious to travel, even if disposable income is an issue. Industry experts in the United States agree; the budget sector will be the first to recover followed by select service, mid-range and lastly the luxury sector. While business travel has reduced significantly, drive-to vacation spots have already begun to see improvements. Many Americans will look to travel locally to visit family and friends as soon as they are able to. The pent-up demand for travel can be felt worldwide and it is crucial to be prepared. Therefore making sure you have a system in place for online reputation management is a must.
This new normal will undoubtedly feel like a lot of pressure for any company to keep up with, and hotels will be no different. Knowing that your guests can express their opinion publicly only drives home the point that reputation management is what can keep you open in these unprecedented times. Not to worry, Review My Room is here to help! Contact us today to see how we can help your hotel reopening become a seamless process with positive online reviews and timely review responses.